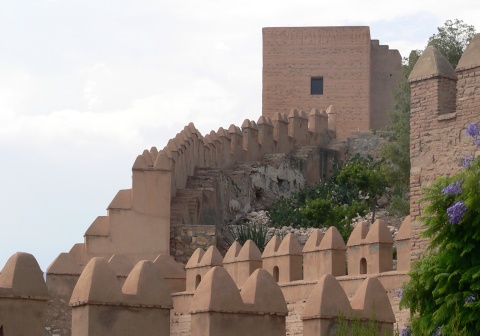 Info about Almeria province
The province of Almeria is one of the eight provinces of Andalucia, and is found in the south eastern corner of Spain. Almeria, the city, is the capital of Almeria, the province.

In the Sierra Nevada National Park, you will find the only desert in Europe, the Tabernas desert. This desert area has been used as the setting for over 300 films, perhaps the best known of which are the so-called Spaghetti Westerns, typified by the Clint Eastwood films of that era. But it has also been used for various Indiana Jones films, parts of 2001, Lawrence of Arabia, and many more.

The continuing use of the area for film-making has created various spin offs, inlcuding the three Cowboy Villages, which have regular shows where visitors can take part, as well as plenty of memorabilia for the film buffs.

This is warmest province in Andalusia, with an average of over 3000 hours of sun every year, mainly between Easter and November. And the clear skies mean that this area is an excellent site for the most powerful telescope in Europe, which is located near Gérgal.

This area produces vast amounts of vegetables and plants, most of them under plastic sheeting. Although jobs and a certain amount of prosperity have been brought into the area, it means that huge areas of the coast are covered in plastic sheeting. Most of the produce is exported to Europe and beyond.

The area also exports Macaels white marble.

Also in this area is the protected area known as Cabo de Gata, which is one of Andalucia's wildlife areas and coastal reserve.
The Province of Almeria consists of 102 towns