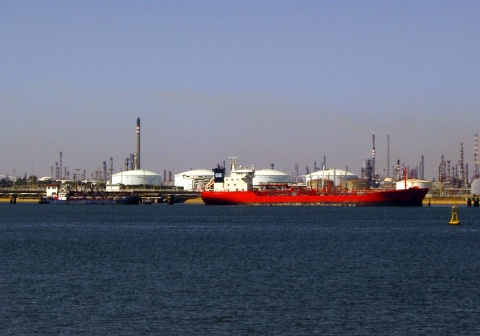 The Province of Huelva consists of 79 towns
| | |
| --- | --- |
| Alajar | Isla Cristina |
| Aljaraque | Jabugo |
| Almonaster la Real | La Granada de Rio Tinto |
| Almonte | La Nava |
| Alosno | La Palma del Condado |
| Aracena | Lepe |
| Aroche | Linares de la Sierra |
| Arroyomolinos de Leon | Los Marines |
| Ayamonte | Lucena del Puerto |
| Beas | Manzanilla |
| Berrocal | Minas de Riotinto |
| Bollullos Par del Condado | Moguer |
| Bonares | Nerva |
| Cabezas Rubias | Niebla |
| Cala | Palos de la Frontera |
| Calanas | Paterna del Campo |
| Campofrio | Paymogo |
| Canaveral de Leon | Puebla de Guzman |
| Cartaya | Puerto Moral |
| Castano del Robledo | Punta Umbria |
| Chucena | Rociana del Condado |
| Corteconcepcion | Rosal de la Frontera |
| Cortegana | San Bartolome de la Torre |
| Cortelazor | San Juan del Puerto |
| Cumbres de Enmedio | San Silvestre de Guzman |
| Cumbres de San Bartolome | Sanlucar de Guadiana |
| Cumbres Mayores | Santa Ana la Real |
| El Almendro | Santa Barbara de Casa |
| El Campillo | Santa Olalla del Cala |
| El Cerro de Andevalo | Trigueros |
| El Granado | Valdelarco |
| Encinasola | Valverde del Camino |
| Escacena del Campo | Villablanca |
| Fuenteheridos | Villalba del Alcor |
| Galaroza | Villanueva de las Cruces |
| Gibraleon | Villanueva de los Castillejos |
| Higuera de la Sierra | Villarrasa |
| Hinojales | Zalamea la Real |
| Hinojos | Zufre |
| Huelva | |
Learn Spanish in Andalucia
in
Aracena
Fun Spanish lessons are given by our qualified, native teachers. You can stay with one of our Andalucian families, and totally immerse yourself in Andalucia. Nestled in the hills of the Sierra de Aracena, which is 80 kms to the north-west of Seville, an hour from the fantastic beaches of Huelva, Aracena is an ideal place to come for a relaxed pace of life, a wonderful climate and a very warm welcome from locals.
Costa Esuri Forum
in
Ayamonte
The Costa Esuri Forum. The forum is designed to provide both experienced and new property owners who are on the Costa Esuri, with a moderated community to discuss topics and issues which are relevant to this area, and draw on the experience available to allow for an easily accessible and searchable forum
Search engine for rental apartments, Virtual visits to the Huelva Province
in
Ayamonte
Independant portal for the province of Huelva, focussing especially on Isla Canela. This site contains tourist information, webcam, rental apartments, latest weather, and virtual visits to the places for rent.
Huelva Directory in English
in
Huelva
The most comprehensive information for Huelva, in English.
To Let in Isla Canela, near Ayamonte
in
Ayamonte
A two bedroomed, two bathroomed ground floor apartment in Isla Canela, with garage space and communial pool on site. Three minutes stroll to the promenade and beautiful beach, and five minutes to the marina with its bars, restaurants, mini-market, shops and car hire. An 18 hole, par 72 golf course with modern facilities is a five minute drive away.