Malaga airport is located close to Malaga. The IATA code for Malaga airport is AGP, and this is the code which usually appears on your luggage. The airport is 52 metres above sea level.
The ICAO code (International Civil Aviation Organization) for Malaga airport is LEMG
For Arrivals at Malaga Airport, see Malaga Airport Arrivals
For Departures from Malaga Airport, see Malaga Airport Departures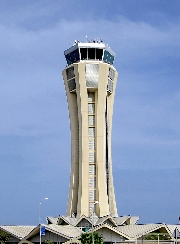 Malaga Airport is located a few kilometres to the west of Malaga city, and has fast, frequent local rail service east to Malaga centre, and the resorts of Torremolinos, Benalmadena, and Fuengirola to the west.
Buses and taxis are available to take passengers to other locations, taxis are usually the best method to get to inland destinations such as the Guadalhorce valley villages, because although the train which runs inland from Malaga does connect with the trains which run from the airport to Malaga centre, the service inland is not very frequent, and it can be difficult to get taxis from some inland stations.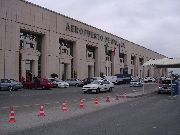 The airport, also known as Pablo Ruiz Picasso airport, is the main arrival point for most visitors to the Costa del Sol. The airport is close to the main coastal motorway, and (2010) a short link is being built to make access even easier to the motorway to enable travellers to reach Gibraltar, Estepona, and Marbella in the west, and Nerja and Granada to the east.
Huge expansion plans are taking place at the airport, and each visit seems to bring new sections into view.
The airport serves more than 12 million passengers worldwide each year.
But sadly, there doesn't seem to be a left luggage facility.